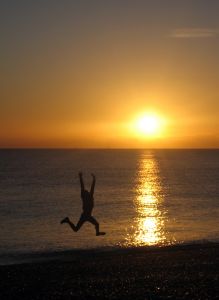 So, you've just been handed a $67.9 million dollar bonus (e.g. Lloyd Blankfein). What are you going to do with it? If you've got that kind of money in your bank account, I'm pretty sure you've already got a plan or two for that cash. But what about the rest of us – those without that previous experience? In case you haven't had a chance to spend that much money lately, here are a few things you can put on your shopping list next year:
Westport 164 – A 164 foot yacht from Westport Yachts that sleeps 12 in six state rooms, and features a top-deck VIP suite with its own sun deck. ($31.5M)
Miami Beach home – Over 15,000 square feet, with 9 bedrooms and 10 baths, this property features a 2 bedroom 2 bath guest house that alone probably costs more than many of our own homes. ($13.9M)
Ballast Key – A 13-acre private island with two residences and a palm tree lined beach in the Florida Keys. ($11.4M)
Bugatti Veyron 16.4 – The world's most expensive production car features a 16-cylinder powerplant that produces 1,001 HP. ($1.6M)
So with a fat-daddy bonus of $68 million dollars, what could you buy? How about a private island, a waterfront mansion in Miami Beach, the largest production yacht in the world, and the most expensive production car in the world. All of this, and you would still have $9.5 million left over without even negotiating any prices down.
And if it were me (don't I wish?), I'd invest that $9.5 million in some Google stock and start my shopping spree all over again in a few months!